Ms • 4th year and 5th year
MBA International digital project management
About the MBA International
digital project management
The MBA is aimed at students from all backgrounds, who already have a bachelor's or master's degree, and who wish to venture into the digital field. With a program 100% in English, the International digital project management course is open to French and foreign students.
Thanks to specialized courses and the cultural mix provided by your class, learn to master inter cultural digital codes. You will be able to manage a team anywhere in the world by adapting to local customs and mentalities.
This training is also suitable for retraining or for returning to school, and will be ideal for professionals wishing to add digital skills to their resumes.

Educational goals
Mastering intercultural differences in the company and managing interculturality
Know the specificities of project management
Mastering international negotiation techniques
Understanding digital marketing and running a campaign
Develop a marketing & mobile marketing strategy
How to build a content creation framework
Discover the innovation management method
Courses
Country management
Big DATA
Digital marketing E-commerce
International negotiation
Consumer behavior
UX Design
Cross-channel communication
Cross-cultural management
Digital strategy
International digital law
Entrepreneurship and storytelling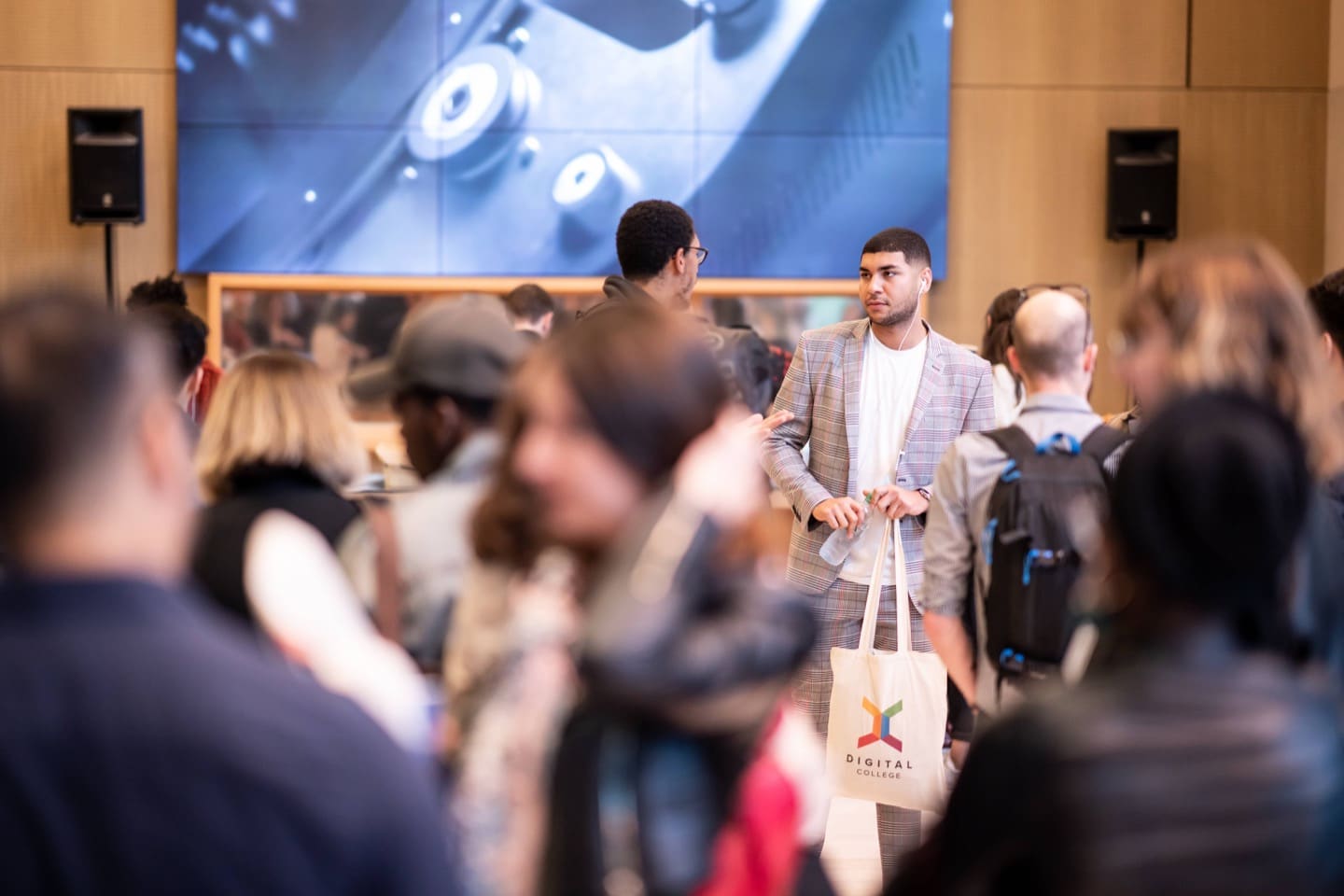 Diploma recognized by the State
Level 7 diploma "Project manager" registered with the RNCP by order of June 30, 2020 • delivered by the Association ECEMA Lyon - European School of Management by work-study • •
Training
page
Training in one year after 4 or 6 years of studies
Initial training
Beginning: October
Pace: 1 or 2 days at school per week
Internship: 44 days minimum in alternating rhythm with the courses
Online training
Back to school: at any time of the year
Pace: 3 or 4 days per week in the company if the training is alternating (adaptable schedule)
Internship: 44 days minimum if initial training
Our online courses
The MBA International digital project
Creation of start-ups with an international dimension:
During one week, in group, create your fictitious company from scratch Choice of sector, product, identity… You will have say in everything to think of your own brand universe, from the business plan to the commercialization, through the legal and financial aspects, and of course the marketing and its digital dimension. As part of the MBA, your project will have an international dimension, and you will have to work on ways to export your concept to foreign countries by adapting to the local audience.
Agile Project Management/Design Sprint Project:
Practice this creation process, which is now widely used within the framework of the agile method, and which is increasingly adapted in companies of all sizes and in all sectors.
Website development:
It allows you to bring together different skills, both technical and marketing, since in addition to having to build a website entirely, you will have to ensure that it is attractive and consistent with the positioning of your project.
Take your training
on line
Thanks to the Digital College campus, follow this course entirely on line for a maximum of two years.
Through written course content but also videos and interactive modules, you will be able to obtain all the keys that will allow you to pass. The knowledge acquired is verified through case studies or on line quizzes.
Throughout your program, our team of advisors and a referral trainer are available to help you in case of difficulty or for any additional information.
At the end of your on line course, you will obtain the same state-recognized diploma as if you had studied on one of our campuses.
How much does
it cost

?

A registration fee of 190€ must be paid at the time of registration, regardless of the pace chosen.
The MBA International digital project management on line is available as an initial training program or as a sandwich course.
A secure on line payment is possible on our website, by credit card, in one or six installments (monthly debit over the 6 months following the first payment).
As part of the work-study program, your host company will cover all of your training costs. For more information about the work-study program via the digital campus, don't hesitate to contact us!
Great school! Quality courses that understand current trends, speakers with real-world experience, essential to grasping the future of digital.
Clémence •
Digital College is for me the school of equal opportunities! I attended the said "big schools" of communication during all my studies. I took a chance on Digital College when it first started and frankly, I'm not disappointed! Admission is not based on your money and already acquired skills unlike schools I have done before. On the contrary, it is based on the character, the real motivation and the professional project of the student. This makes the school more multicultural with students from various backgrounds (cultures, streams, etc.). The working groups, the discussions between students are much more interesting. There are fewer unmotivated people who don't work. The school trains us on real current subjects (digital management). With this school I went to San Francisco too! To sum up, I am delighted to have done my MBA in this school and I really recommend it to anyone.
Marine •
What are the job openings after Digital College?
Orientation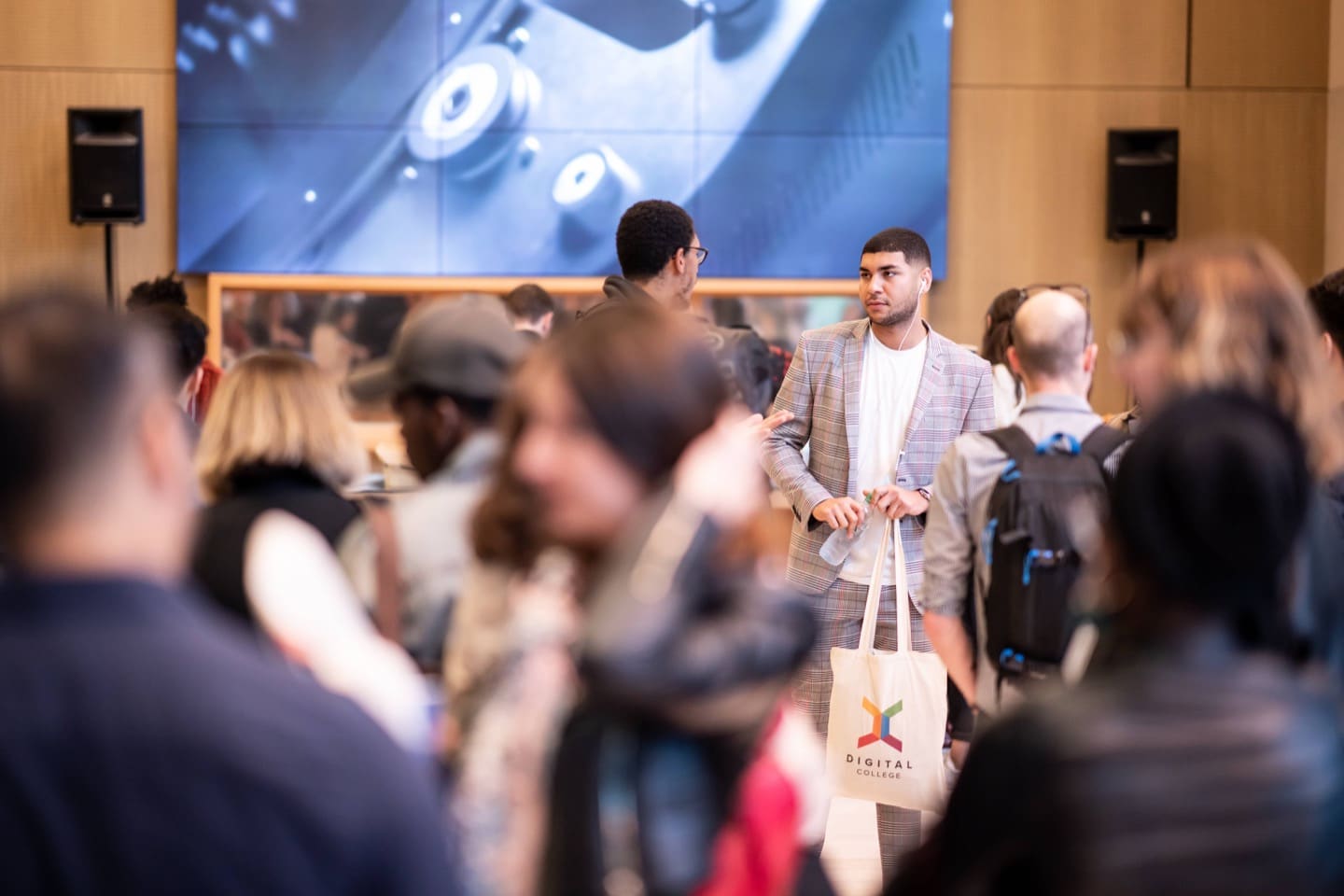 Send us your application
Click on the button to enroll in MBA International digital project management
Apply
To apply to Digital College or to get more information, please contact us by completing the form below.