Orientation
Finding your way in the
digital world 
Between the choice of training courses and the choice of a profession, professional orientation is a crucial topic in a student's life! Digital College has chosen to accompany you throughout this process to help you find your way.
Finding one's path involves discovering professions, training courses, listening to testimonials from professionals or even success stories. All these points will help you build your future and achieve your ambitions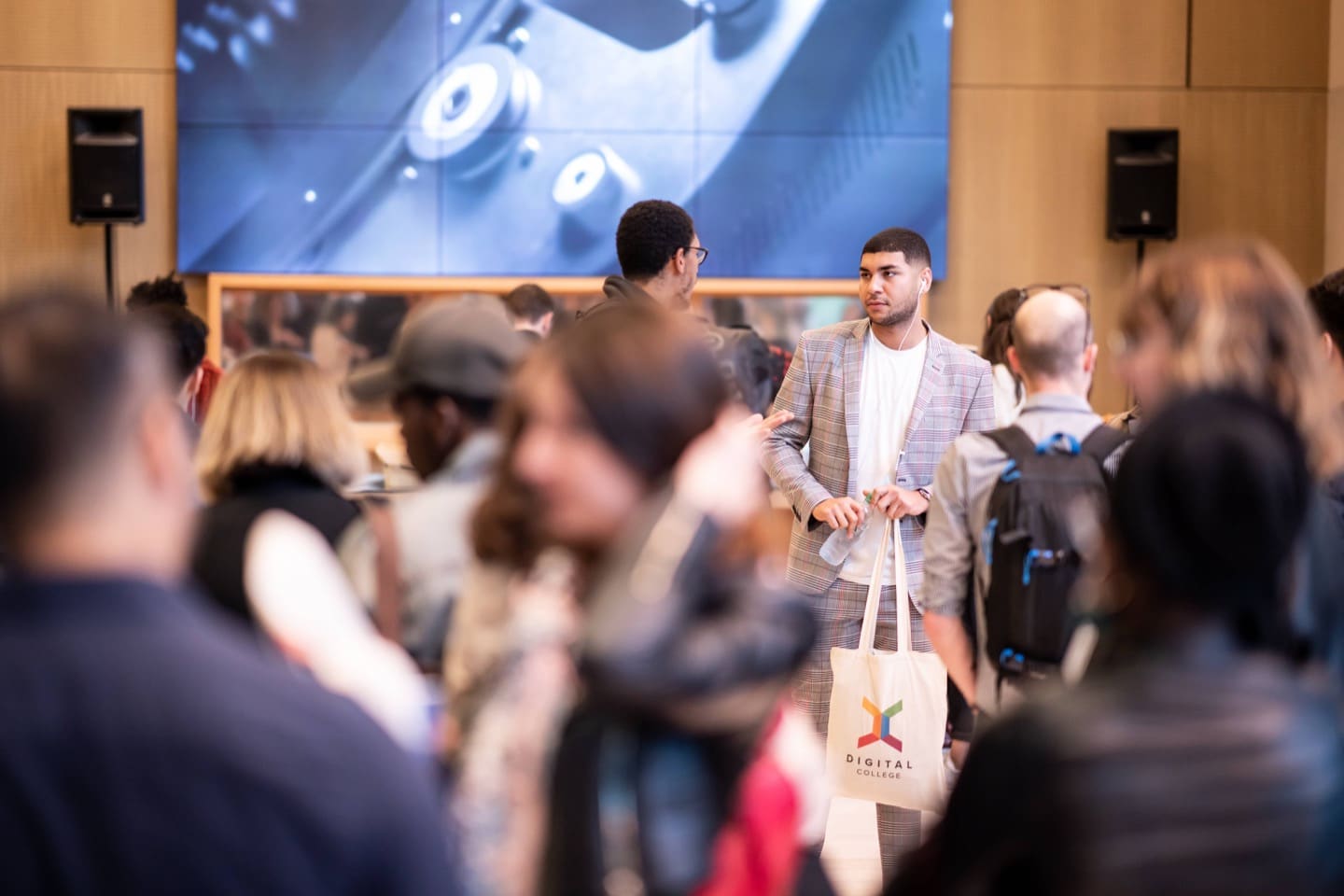 Which digital job is right for you?
Not always easy to find your dream job, right? That's why we've put together this little quiz to help you!

Discover the
digital professions
Finding your way in a world of opportunities and challenges is no small task. Whether you are looking for your first academic course, or in the middle of a professional reorientation, you face the same difficulties in defining your personal project.
This is why we have decided to give you the keys and open the doors to these different possibilities, by examining the opportunities of our training courses!
Let's go over the description of some of these positions, their specificities, the imperative qualities they require, as well as their remuneration over the years.
Through these job descriptions, learn to distinguish between the digital professions, and to choose the academic course that best suits your goals.

Ikigai

, the media for

ambitious

careers?
Because it is sometimes very difficult to project oneself concretely into a particular field, Digital College has also created Ikigai, a video medium that is entirely free and allows you to learn about different professions and career paths through the testimonies of professionals.
Ikigai accompanies you through short formats, to better understand many sectors, sometimes unknown, and benefit from advice and tips that may help you find your way. Here are the 5 main themes on Ikigai : Digital knowledge, Business tips, Professional insertion, Experience and Soft skills!
Discover Ikigai