The Paris La Défense campus
The
Paris La Défense

campus
The Paris – La Défense campus is located in the heart of the Grande Arche, the emblematic monument of the largest European business district! Today, it is the largest digital school campus in France, with more than 700 students specializing in this field!
On site, numerous facilities and state-of-the-art equipment, such as a video and sound studio, allow our students to further their immersive educational experience in a true temple of creativity. As such, personal projects have a real place within the school, and are even at the heart of our pedagogy. So get ready to express your creativity!
This multi-school campus brings together several institutions that are members of the Collège de Paris, a network to which Digital College belongs. You will meet students from schools of business, art and fashion or finance, with whom you will sometimes work during weeks of intense time allowing you to combine your different skills and competencies in order to build common projects with high added value.

Paris

La Défense

Paris

La Défense






A word from the
Campus Director
Ridouan Abagri - Founder of Digital College
"
Paris La Défense is the first Digital College campus. For us, it is a historical place that represents the foundation of the school and that welcomed its first classes.
As a real springboard for exchange between schools, it is also a vector of proximity with the largest companies in the sector, the campus is located at the very heart of current digital issues.
The various facilities on campus will allow you to live the Digital College experience to the fullest, and to create a strong bond with our on-site teams, who will be there to support you throughout your course. In the La Défense district, you will be directly immersed in a mature professional environment that will offer you the opportunity to really project yourself into your future career.

Campus

contacts
Application and
corporate relations

Islem Ziadi
Corporate Relations Manager

Yassine Laoukili
Training Advisor

Anthony Dore
Training Advisor

Alexandra Francheteau
Academic Director

Elise Martinelli
Educational coordinator

Hawa Keïta
Educational coordinator

Jelena Rebac
Pedagogical coordinator
Marketing and 
communication

Morgane Papadimopoulos
Project Director

Justine Dufour
Communications Officer

Alexis Clouet
Chief digital officer
Campus

partners
Sport – Paris Basketball and PSG
Through these various partnerships, Digital College students not only have access to preferential rates to go to different sports matches, but also have the opportunity to participate in the organization of exclusive visits to the premises of these organizations, or to work on workshops, particularly in the Digital Management and Sports program.
Le BDE BTTF
Have a BDE that spoils you? That's the BTTF project by creating exceptional partnerships to improve your daily life as a student! Take advantage of special offers to pass your driving test with En Voiture Simone, keep up to date with the latest news with a special offer on brief.me, take advantage of student cashback with AirCampus, or even preferential rates for stand up shows!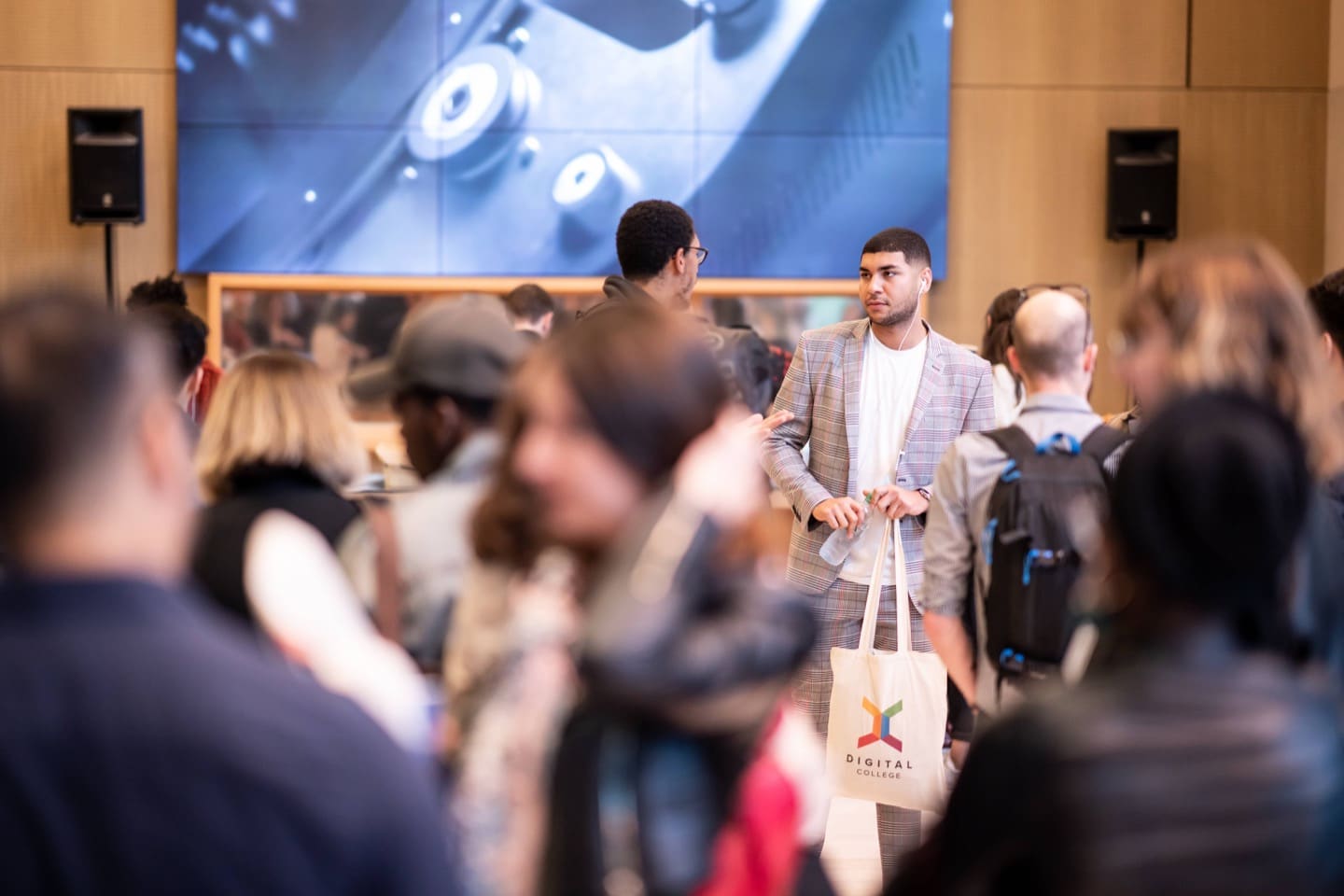 Contact the Digital College campus in Paris La Défense
Grande Arche de la Défense
1 parvis de la Défense
92044 Paris La Défense

01 55 23 08 04