Ms • 4th year and 5th year
Ms in Start-up management and e-commerce
About the Ms in
Start-up management

and

e-commerce
Do you have an entrepreneurial streak in you that is just waiting to develop? Digital College has a start-up spirit in its values, not only in its global functioning, but also in the choice of its students.
Together, we learn to deal with all situations. Master the skill set that will make you an adaptable and aware of the challenges arising from digital technology. Law, recruitment and management are thus complemented by a variety of digital modules and a specialization in the field of e-commerce, the understanding of which is essential to launch your project.
The main line of the program is the support to value creation and risk management. This course will be perfect for business creators but also for all those who want to start an e-business, with a program close to the current economic context, evolving every year.
The strong point of this specialty? To bring you the necessary courage to create a company, to help you to remove the obstacles you will face, to talk to you concretely about money and to teach you how to spend it.

Educational goals
Explore the different stages of start-up creation, from the legal framework to product commercialization, including the psychology of the entrepreneur
Learn to build teams in project mode, to mobilize them and to manage delicate situations
Develop the strategy of e-commerce websites, increase the number of sales and build customer loyalty
Determine selection criteria related to the structure's specific and permanent needs
Use various acquisition strategies to maximize project success
Courses
Entrepreneurship
E-commerce
Growth hacking
Social selling
Content marketing
Fundraising
Law
Digital strategy
Media trading
Legal management
Storytelling
Sprint design
Pitch and tender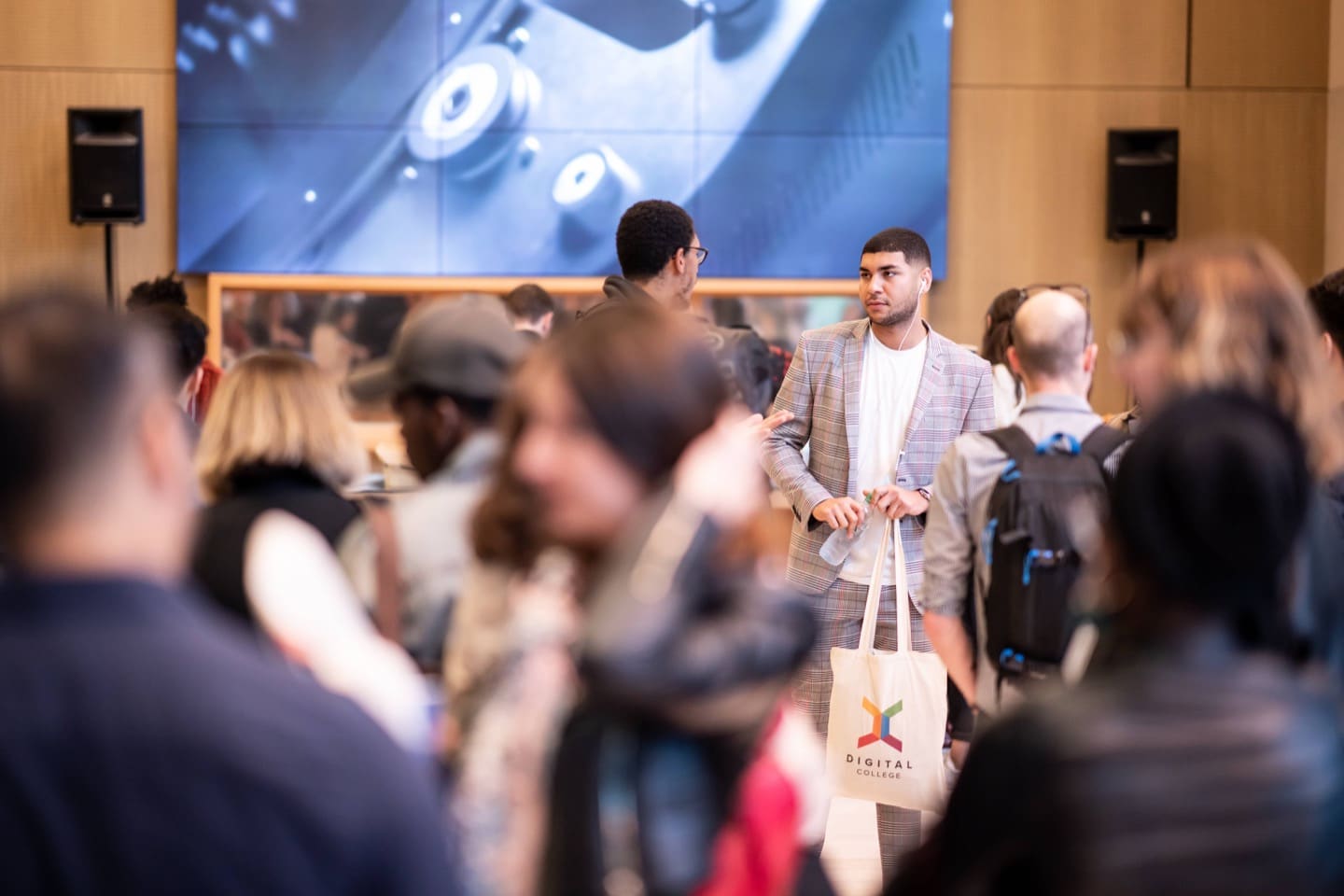 Diploma recognized by the State
Level 7 title "Project manager" registered with the RNCP by order of June 30, 2020 • delivered by the Association ECEMA Lyon - European School of Management by work-study •
Training
page
Training in two years after the 3rd year of Bachelor (parallel admission possible for one year after 4th year).
Initial training
Beginning: October
Pace: 1 or 2 days at school per week
Internship: 44 days minimum in alternating rhythm with the courses
Online training
Back to school: at any time of the year
Pace: 3 or 4 days per week in the company if the training is alternating (adaptable schedule)
Internship: 44 days minimum if initial training
Our online courses
The projects of the Master's in
Start-up Management

and

E-Commerc

e
Accompaniment in the creation of a personal project:
The goal of this program is to accompany you in the launching of your entrepreneurial project, by advising you and allowing you to use the tools adapted to your objectives.
Development of an existing project:
Work on a concrete project of one of our partners in order to offer a whole development strategy, with different budgets imposed by group which will allow you to define different strategic axes.
Valued creation of a service:
Throughout the year, participate in workshops with entrepreneurs or companies evolving within sectors in affinity with your interests, such as music, gaming, street wear, ecology or influence..
Start-up Summit :
During the year, the school organizes its Start-up Summit, an intensive week that allows students to meet about fifteen entrepreneurs who have made a name for themselves, but also to exchange with investors and fundraisers during exclusive conferences and workshops!
Website development:
It allows you to bring together different skills, both technical and marketing, since in addition to having to build a website entirely, you will have to ensure that it is attractive and consistent with the positioning of your project.
Take your training
online
Thanks to the Digital College campus, follow this course entirely online for a maximum of two years.
Through written course content but also videos and interactive modules, you will be able to obtain all the keys that will allow you to pass. The knowledge acquired is verified through case studies or online quizzes.
Throughout your program, our team of advisors and a referral trainer are available to help you in case of difficulty or for any additional information.
At the end of your on line course, you will obtain the same state-recognized diploma as if you had studied on one of our campuses
How much does
it cost

?

A registration fee of 190€ must be paid at the time of registration, regardless of the pace chosen.
1st year

6900€

TTC

2nd year

7500€

TTC
The Ms in Start-up management and e-commerce and on line e-commerce is available as an initial training program or as a sandwich course.
A secure on line payment is possible on our website, by credit card, in one or six installments (monthly debit over the 6 months following the first payment).
As part of the work-study program, your host company will cover all of your training costs. For more information about the work-study program via the digital campus, don't hesitate to contact us!

Launch campaign for the Silecs platform

Your training
advisor
Ridouan Abagri
Founder and director of Digital College, Founding entrepreneur of Digital Community
"
Entrepreneurship training is not always available in schools. This specialty allows you to acquire all the necessary knowledge.
There is no traditionalism, this Master's is based on the Anglo-Saxon start-up concept. Each course has a sector specialization to enrich the students' cultural field. This program is intended to be a real incubator and gas pedal for projects.

Testimonials from former
students
Best school. Best years with Digital College. Special mention to Ridouan Abagri who took the time to give us good advice for our future on the creation of our companies. We also thank all the speakers for their patience and their know-how. I look forward to new parties where I hope we will be invited as alumni!
Pauline •
Very good school with qualified speakers who give us real professional feedback. The teaching staff is present and always in a good atmosphere!
Axelle •
School at its best. The educational service is very close to the students, always available to answer our questions. I finally found in this school the quality of courses that one can expect from graduate studies. The speakers give us interesting and interactive courses that we really apply in the company.
Djimé •
These three years spent at Digital College allowed me to complete my professional retraining. All positive, both for the training and for the professional exchanges.
Jérémy •
What are the job openings after Digital College?
Orientation
Apply
To apply to Digital College or to get more information, please contact us by completing the form below.