Bachelor • 1st year at 3rd year
Bachelor 3 Digital Project Management
About the Bachelor 3
Digital
Project Management
Managing a project in the digital age means facing new challenges with ever-changing parameters every day!
To discover the tools and techniques that will allow you to adapt to these changes, you will first learn the basics of classic project management to obtain all the reflexes necessary for the proper conduct of a project. These skills will then be deepened to adapt to the digital environment and its specificities. Vocabulary, team management, task definition, choice of follow-up methodology… All these active project topics will be reinforced by acquiring knowledge related to technology, such as data, artificial intelligence, or computer languages, allowing you to assimilate a solid culture and understand the environment in which your future projects will evolve.

Educational goals
Develop a general digital culture
Develop a digital marketing strategy
Define the needs and scope of a digital project
Know how to manage and lead a project
Discover the specific methodologies of digital project management
Coordinate a project team with internal and external actors
Integrate the legal framework of digital technology into its projects
Manage costs and planning related to the development of a project
Monitor and report on the results of a project
Courses
Digital Culture
Digital law
Introduction to agile methods
Sprint design
Web marketing strategy
Design and innovation
Google 360
Referencing
Introduction to data
Content management system
Front end computer languages
DTP
User experience
Introduction to AI
Financial analysis
Project management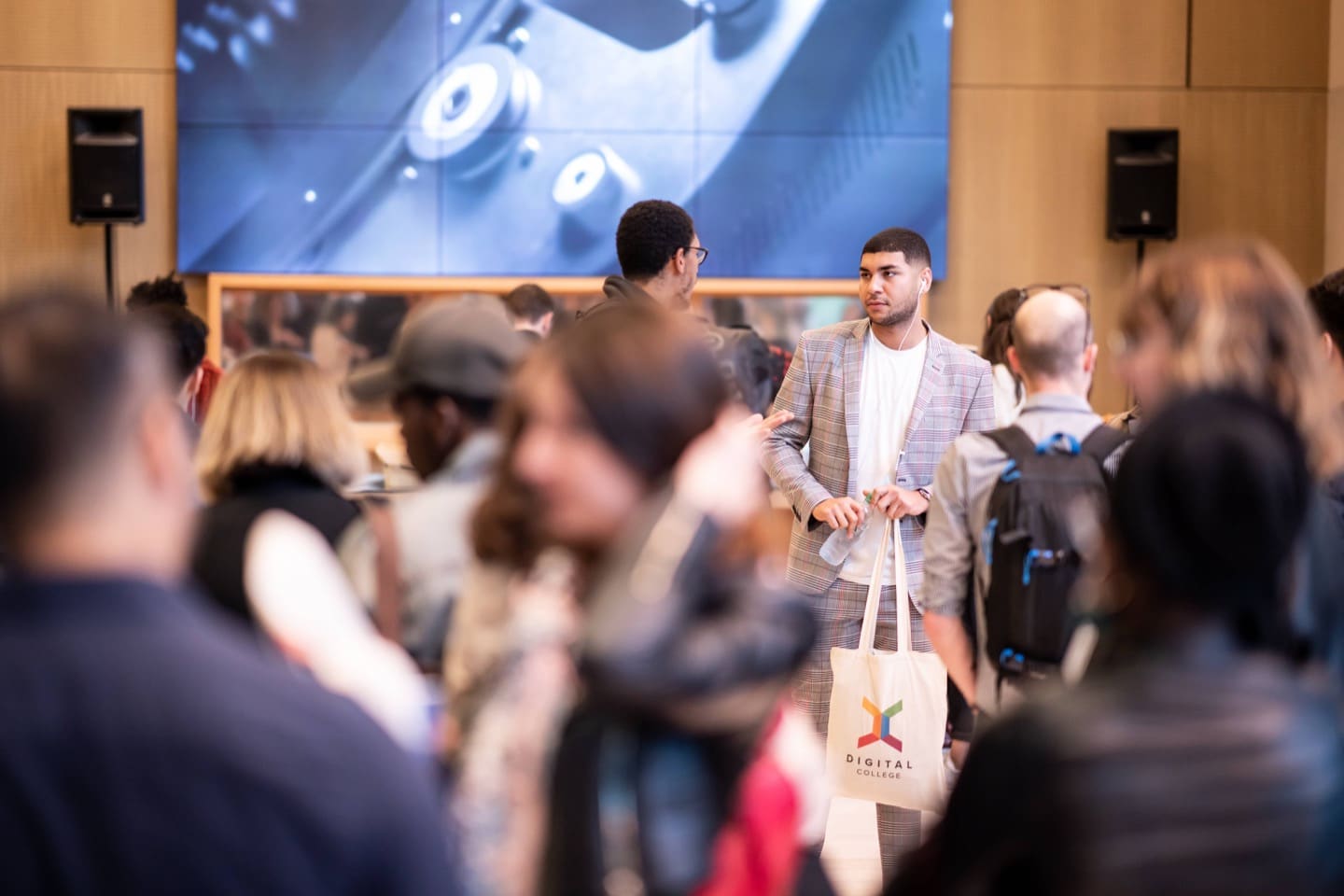 Title recognized by the State
Level 6 title "business development and management manager" registered with the rncp by order of march 30, 2020 • awarded by ascencia business school and for the association for the college of paris •
Pace of
training
Training in one year after the Bac+2
Initial training
Beginning of the school year: October
Pace: 1 or 2 days at school per week
Internship: 44 days minimum, alternating with classes
The projects of the Bachelor 3
Digital Project
Management
Extended reality summit:
You manage a project to develop a metaverse platform internally or with its customers through a collaborative tool. In the team, define the steps of the project while integrating the specificities of the virtual reality world. The offered solutions will have to concretely meet the company's needs.
Business creation:
In groups, for a week, you will create a fictitious company from scratch. You'll be the decision-maker for all the aspects of your company: from the business plan to marketing, legal and financial aspects, and marketing and its digital dimension. You will present your project in front of a jury of professionals and compete in an inter-campus final. Will you succeed in building a viable project and stand out from the crowd?
Development of a website:
It allows you to bring together different skills, both technical and marketing, since, in addition to building a website entirely, you will have to ensure that it is attractive and consistent with the positioning of your project.
What are the job openings after Digital College?
Orientation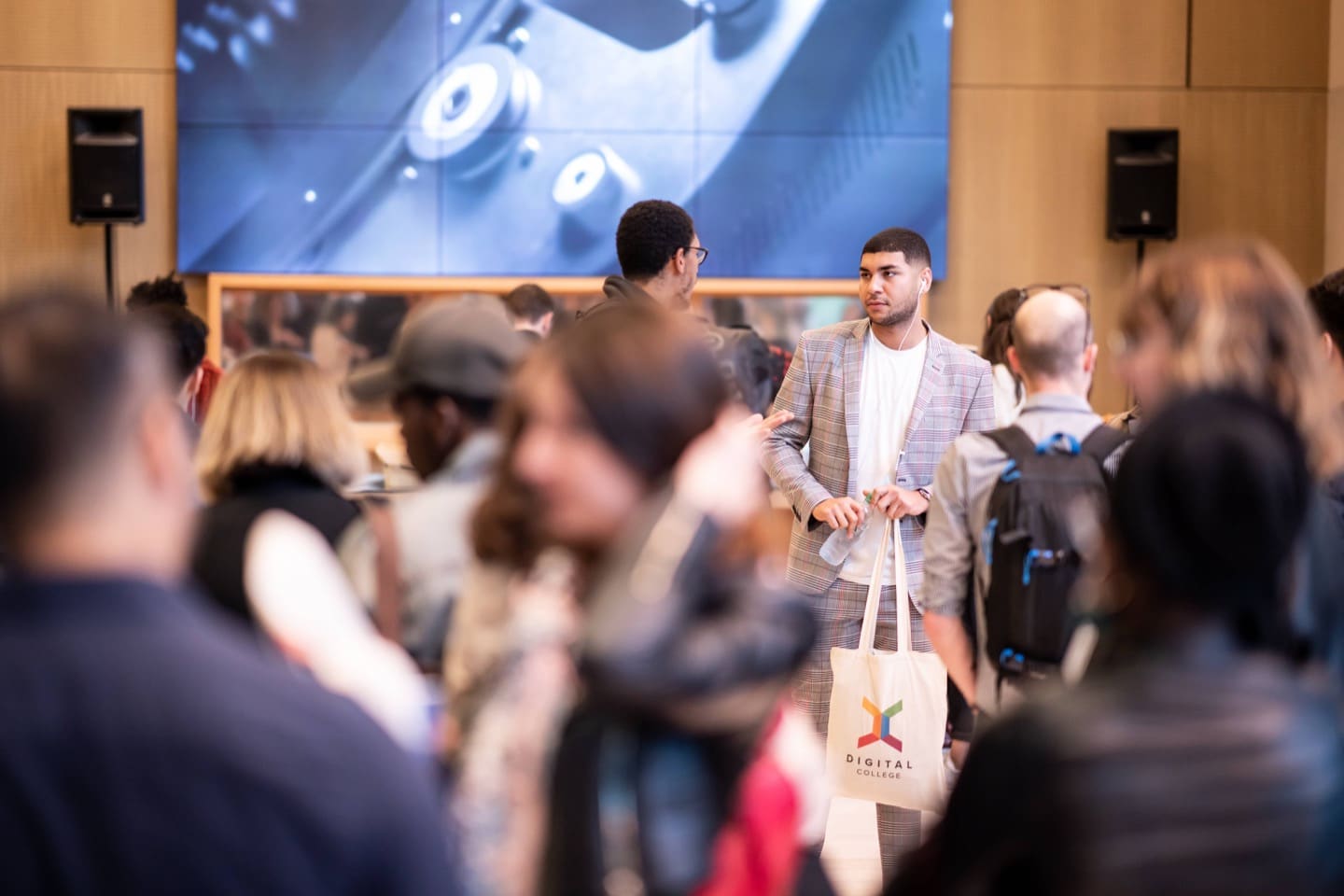 Could you send us your application?
Click on the button to register for the Bachelor 3 Digital Project Management.
Apply
To apply to Digital College or to get more information, please contact us by completing the form below.